The Frank A. Edmunds Co. started out as a manufacturer and distributor of wood products and dowel rods.
In 1952, an executive at Sears Roebuck asked us to develop a rug frame to be sold in their mail order catalogs. The success of this frame prompted the company to develop frames for other types of needlework. In the 1960s and 70s the Edmunds' line of needlework frames and accessories were sold throughout the country in large department stores such as Sears Roebuck, J.C. Penny, Montgomery Wards, F.W. Woolworth and other specialty chains and catalogs.
In 1970, the Edmunds Company moved into a larger facility and increased our production capability.
The company's success continued as we added more and more products to meet the changing needs of needlework enthusiasts around the world. The Frank A. Edmunds line now includes hoops, frames and stands used for quilting, cross stitch, needlepoint, tapestry, crewel, latch hook, embroidery and punch needle embroidery. Today, our brand can be found in specialty chains, stitchery catalogs, internet outlets and independent retailers throughout the US, Canada, Europe, South and Central America, and Asia.
We are proud to make the tools and supplies that stitchers use to make their craft more enjoyable and efficient.
Edmunds produces hoops, frames and stands for beginner, intermediate and expert needle artists so you can find the perfect product for you skill level and budget. With product features not found on other needlework frames, you will be sure to produce your best pieces. We are proud to make the 'tools' that stitchers use to make their crafts more enjoyable.
Customer comments and suggestions are always welcome because by listening to our customers, we are able to improve current products and develop new ones. We feel very fortunate to have such historic roots in the needlework industry since 1952, and we look forward to serving the needs of needleworkers and sewing practitioners well into the future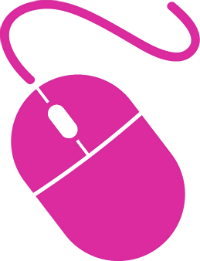 More Information
For more information on Frank A. Edmunds Company's line of wood products, dowels and golf club displays please visit us at our web site:
www.frankedmunds.com